Full Range of Awnings
Stylish Italian high performance awnings and shade systems
Wide range of shading solutions available for all applications.
90% of our awning range is imported from Italy - We only import , manufacture and distribute European and USA products due to our high reputation.
Fixed and retractable shading solutions depending on when and where you need sun control.
Large exclusive range of fabric choices, striped and solid colours.
All fold and fall arm systems in a powder coated finish - Custom colours available from our in-house powder coating facility.
In -House branding solutions available.
Quick turn around times on orders.
Professional on site consulting services available.
We manufacture and install for the commercial and residential market.
In-house installation teams ensuring quality well communicated installations.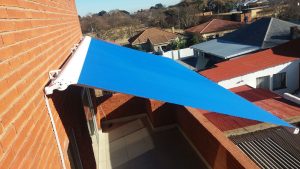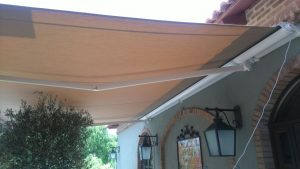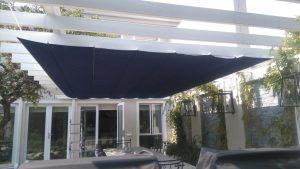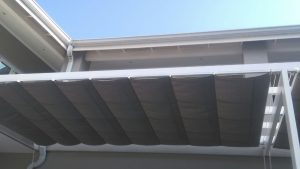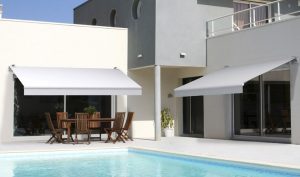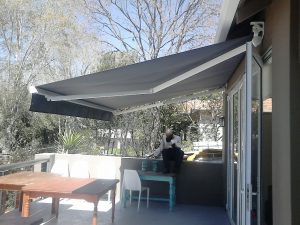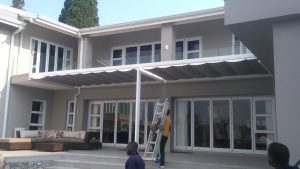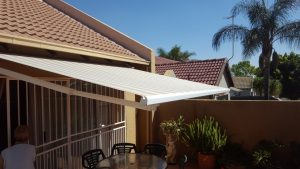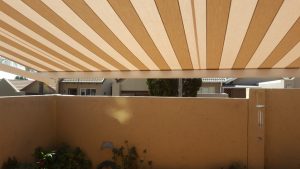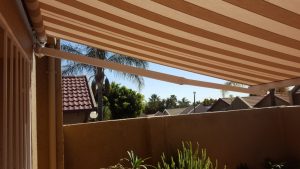 Range of awnings:
Retractable shading systems:
Fold arm awnings:
Fold arm awnings provide quick and convenient shading on demand, these systems can be manually cranked or operated by the simple touch of a button.
Extend them out on a hot day to cool down the house or enjoy the comfort of entertaining under them.
Retract them back in on a cool day to bring sun and warmth into the house.
LED lighting optional on the front bars
Powder coated frames, all components aluminum
There are many options in terms of lengths, arm sizes and finishes over the roller tube.
Arms sizes range from 2m to 4m 
Different mounting brackets and options for all architectural designs and surfaces
Fabric panels specially tape welded to give you awning extra life.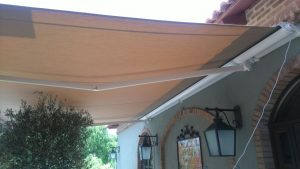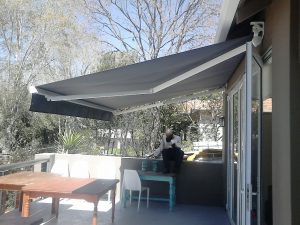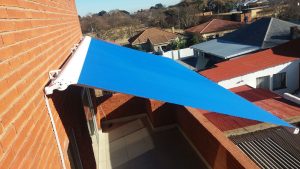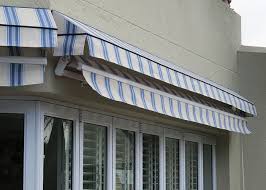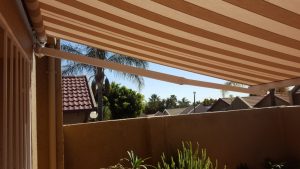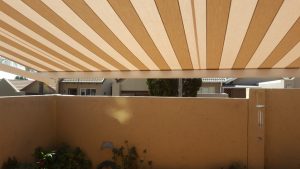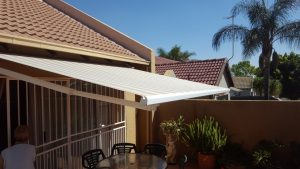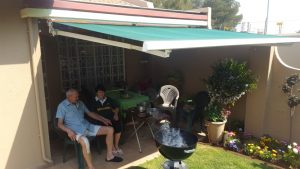 Fall Arm awnings:
Simple shade control at any angle throughout the day
Great, modern shading solution over windows, double doors and patio openings
Arms sizes range from .9m to 1.2m
Powder coated frames
Manual or motorized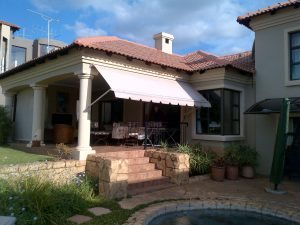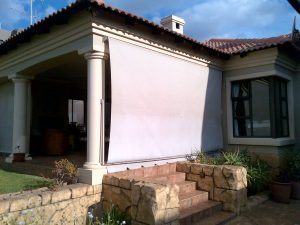 Pram Awnings:
The golden oldie
20% cheaper than the above options
The oldest retractable shading system on the market, not the most modern, but still suits older house designs and contemporary architecture.
Manual or motorized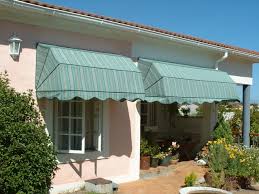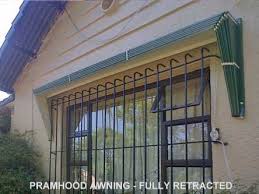 Pergola awnings:
Very popular shading system that attaches to any wood or aluminium structure be it on your patio , around the pool or the garden.
Manual or motorized
We also manufacture the Frame, CCA Pine is the hardiest and best value for money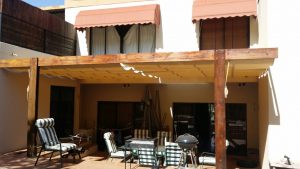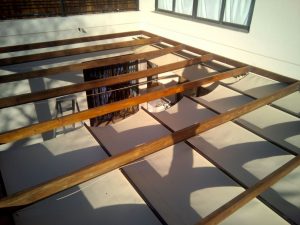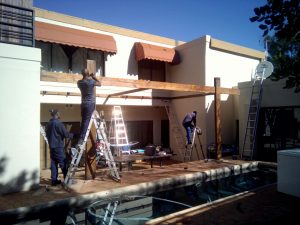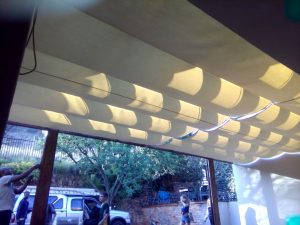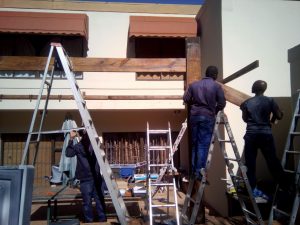 Fixed shading systems:
Shade Sails
Umbrellas
Fixed wedge awnings
Canopies
See OPTIONS tab for more detail
Fold arm retractable awnings:
Fold arm systems with back bar:
Rafaello  - max size - 5.8m x 3.5m extension
Bernini - max size  - 5.8m x 4m extension
Guscio - Semi Cassette option - max size -  5.8m x 4m extension 
RAFAELLO: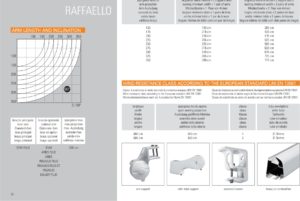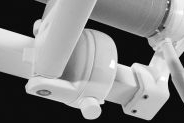 BERNINI: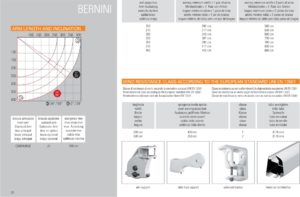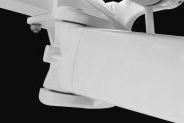 SEMI-CASSETTE GUSCIO SYSTEM: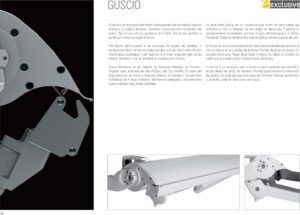 Fold arm systems with no back bar - Independent brackets:
Giorgione - max size - 5.8m x 3m extension
GIORGIONE: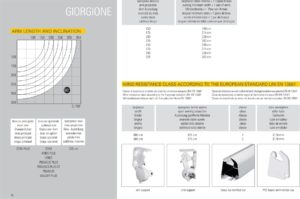 Fall arm retractable awning:
VANVITELLI: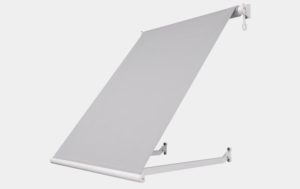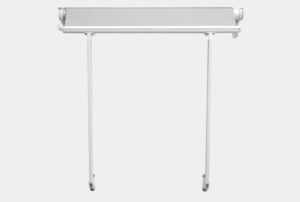 Fixed Wedge awnings:
Range of fabric options for rain and sun control over windows and doors.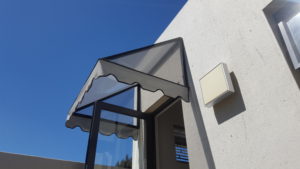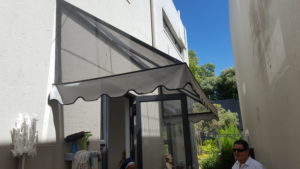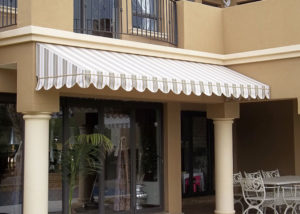 Pergola wood structures with Canvas Pergola awning on underside - Manual or automated: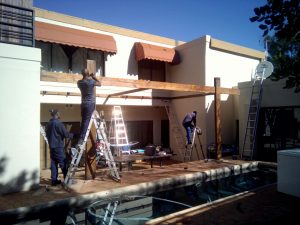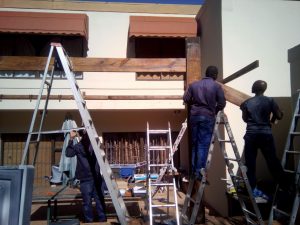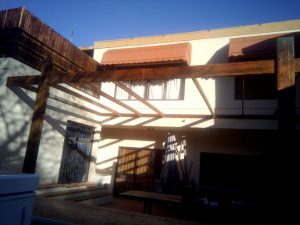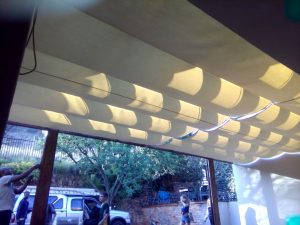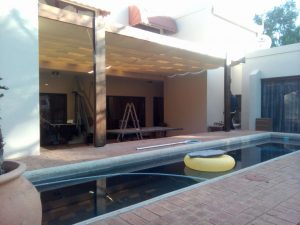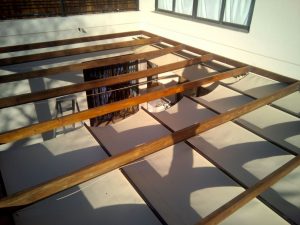 Make the correct fabric and colour choice
Make the correct fabric and colour choice