Cafeblinds®
Cafeblinds® keep areas warm in winter and dry in summer, so you can enjoy your outdoor lifestyle no matter what the season.
Introduced into South Africa 6 years ago from Australia, The Cafe Blinds brand has grown from strength to strength and dominates the outdoor blinds market. From the start up Matrix blinds has been a partner in the Cafe blinds products, and continues to deliver a world class product on this basis. 
We make it clear that clients should not associate  'all clear blinds' or 'all max clear blinds' with this product. The Cafe blinds product is in a league of its own and is made of material that no other company has access to.  The manufacturing techniques are processes are exclusive to Cafe Blinds South Africa which gives it a superb finish. The images we have speak for themselves and you are more than welcome to make an appointment online to view this product in our showroom.
Advantages:
1mm thick marine grade Clear or tinted vinyl option
This fabric is used extensively in the yachting industry handling adverse sea conditions.
UV Stabilized
Non Stick Formulation
Higher Clarity specifications 
10mm high frequency welded joins
Reinforced bottom PVC flap with double stitch over the weld
100% complex approval rate
Modern and versatile
Keeps your patio warm in winter/dry in Summer

Convert your old style blinds to Cafe Blinds and see the difference!!!!!!!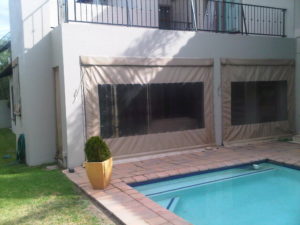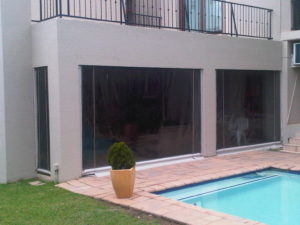 Cafe blinds are operated using the following systems:
Gear crank mechanism
Motorised option
Rope and pulley system with the option of zippers on the sides to seal the blinds.
Gear Crank system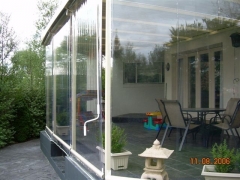 Motorised option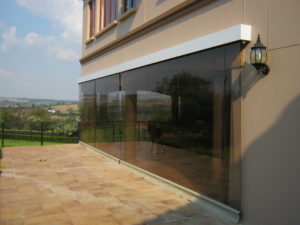 Rope and pulley system with Industrial zippers on sides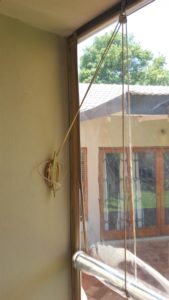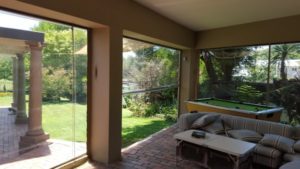 High end options on the gear blinds:
Slidetrak system on sides of gear blind - see below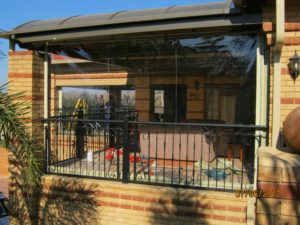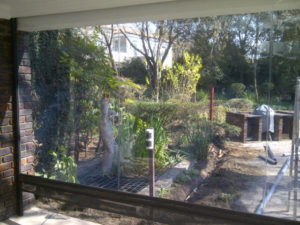 Make the correct fabric and colour choice
Make the correct fabric and colour choice