Matrix Xguide Cable System
The Matrix Xguide Cable System is perfectly suitable for high volume blind areas.
Matrix Blinds  has sourced an extremely versatile and durable cable guide system from Europe, which is very easily adapted to the standard roller blind system.
Advantage:
The cable guide is suited to high volume blinds and assists in stabilizing the blind in wind when winding it up and down.
Able to leave the blind halfway without hooking in any clips.
SS cable system and Stainless steel rigid rod options.
Manual crank or motorized option available.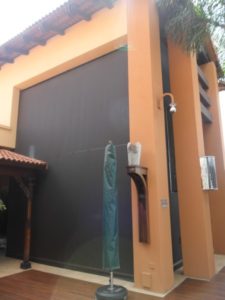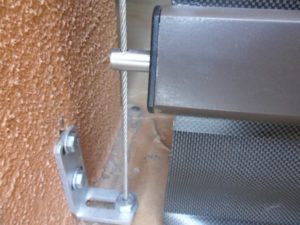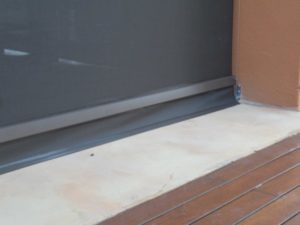 X guide consists of the following components:

3.5mm SS 316 vertical cable each side of blind which attached to brackets at top.
Two options of securing cable to floor.
New powder coated bottom aluminium bar  - White, Beige or Bronze.
Specialized SS 316 solid round bar housed in Nylon end caps, which are inserted into sides of bottom bar.
The SS vertical cable runs through a hole in the later.
Make the correct fabric and colour choice
Make the correct fabric and colour choice