Outdoor Sun Screens
Sun control and privacy all in one, the complete modern solution which makes outdoor living more comfortable.
Matrix blinds ensures that we keep in line with world wide trends and new products. Screens have been the best selling outdoor enclosure options in Europe and Australia for many years, the main reason being the longevity factor of the fabric. These materials have been scientifically manufactured to handle high heat and harsh conditions like the African sun delivers. Advantages of this fabric:
Blocks out 88 - 95% of the suns UV.
Reduces temperatures in your outdoor area as well as inside your house - Eco friendly.
Allows sufficient amount of light into the patio area.
Stops wind - Sides of screens can be closed with either a track system or zippers.
Gaps on screen blinds will exist where one blind meets back to back with another.
Fabric breathes, stops the claustrophobic effect that may arise from patio blinds.
Water resistant, not waterproof.
Ultra modern appearance.
Easy to clean.
Estimated life span in full sun +- 10 years.
Available in Rope operated system, gear or motorized.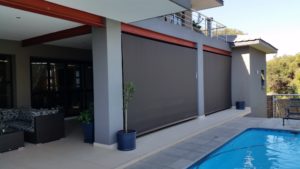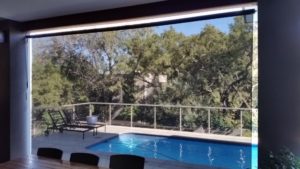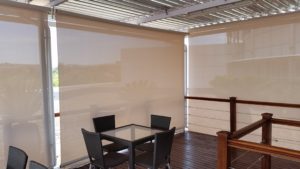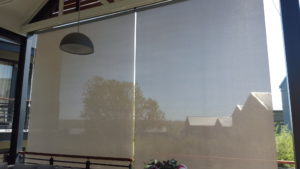 Methods of operating sun screen blinds and images:
Rope and pulley screen blinds with zippers on the sides: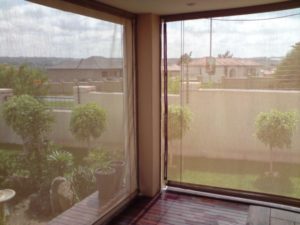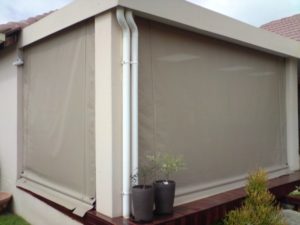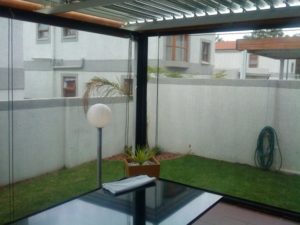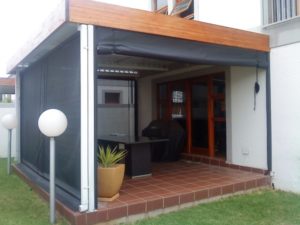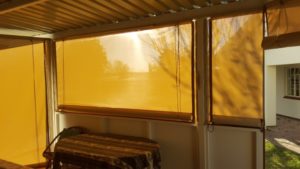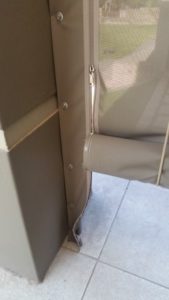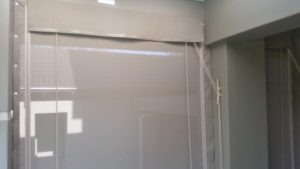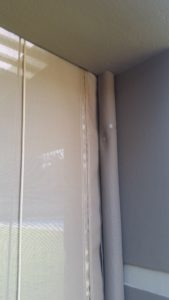 Gear crank roller system:
With option of extras: Motorisation, Slidetrak side channels on sides, top pelmets.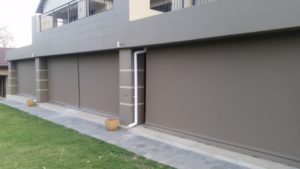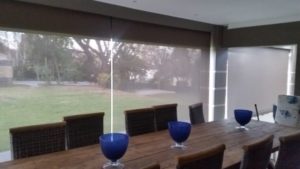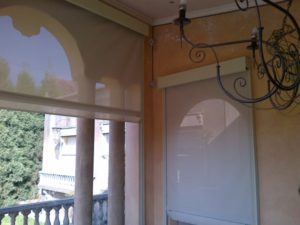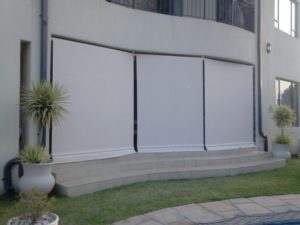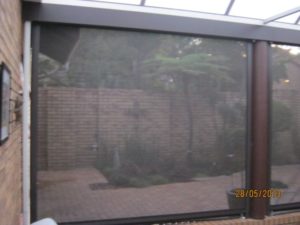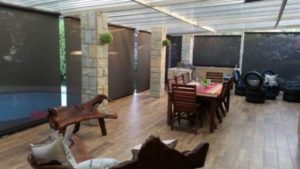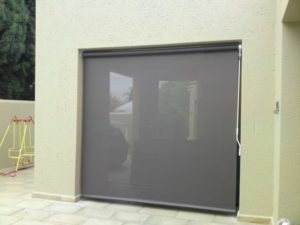 Make the correct fabric and colour choice
Make the correct fabric and colour choice